War Memoirs : a highly personal top 20
Whilst compiling this list I must have changed my mind a dozen times but given the ever expanding number of books on the site I thought a list of my favourites might be useful to the novice reader.They are all UK bar one and within the parameters of the site. I attach below a list of more recent recommendations.
Most of the text is taken from Edward Lengel's 'World War One Memories' Scarecrow 2004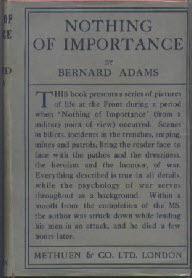 Methuen 1917. Eight months at the front, Oct. 1915 - June 1916, with the R.W.F. Dismissed by Cyril Falls as the work of a fighting pacifist, this for me is the finest of all the War Memoirs. A highly compassionate man in whose company it would have been a pleasure to serve.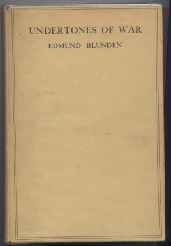 Cobden-Sanderson 1928. A 'Pastoralist at War' Subaltern in Royal Sussex at the Somme & Passchendaele. Extremely moving & thoughtful memoir that delves more deeply than any other book into the tragedy of modern warfare.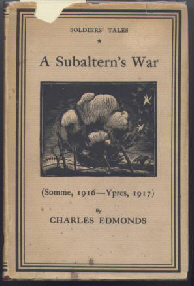 Davies 1929. (Charles Carrington). Lt. 1/5 Royal Warwickshire. Written in opposition to the 'Disillusionment' school. Saw action throughout the war. See also his later 'Soldier from the Wars returning' Not a fan of Remarque's 'All Quiet'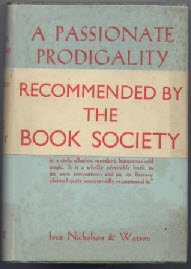 Ivor, Nash & Watson 1933. Adj. 13th Batt. Royal Fusiliers. Gassed at Arras. An understated, valuable memoir. Shows a depth of understanding rarely encountered elsewhere. Published a later biography 'A Kind of Survivor'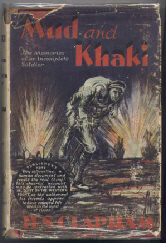 Hutchinson 1930. With the 1st Honourable Artillery Company in Flanders in 1915. Excellent memoir, containing an horrific description of a gas attack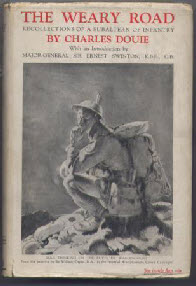 Murray 1929. Subaltern in 1st Dorsetshire Regiment. An insightful meditation on how soldiers experience & remember war. A critique of disillusionment. Certainly one of the finest British memoirs.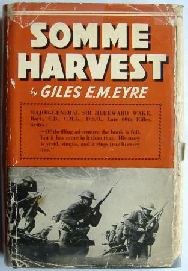 Jarrolds 1938. 2nd Kings Royal Rifle Corps. May - July 1916. Describes his terrible experiences at Loos & on the Somme, when his unit was shattered & he was taken prisoner. He saw William Mariner VC blown apart in front of him.
Faber 1931. Lt. & Cpt. 15th Royal Welch Fusiliers. Nov. 1915 - July 1916. Gives a strong defence of the role of staff officers. His description of the horrors he saw in Mametz Wood are amongst the most terrible encountered in any War literature.
Murray 1924. Jan 1915 - March 1918 Lt. Col. Hamilton commanded the 106th Battery, Royal Field Artillery at Ypres where he was killed. Dispassionate and quite detailed, an excellent account of daily life in the Artillery.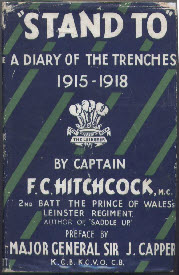 Hurst & Blackett 1937. Cpt. 2nd Batt. Leinsters at Flanders & the Somme. One of the most complete & interesting War diaries, with a wealth of detail. Unsurpassed for its description of the daily rituals of trench warfare.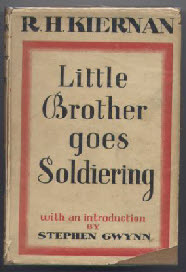 Constable 1930. Diary from Dec. 1917 - Sept.1918. Excellent description of the German Offensive on the Chemin des Dames and the day-to-day routine of trench life. One of the first memoirs I read and still a favourite.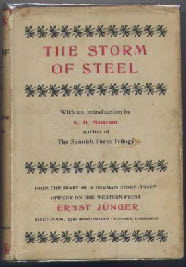 Chatto 1929. Junger saw the war as an enriching experience, and at times seemed to revel in its violence & brutality. See also his subsequent book 'Copse 125'. Probably the longest surviving of all the war writers.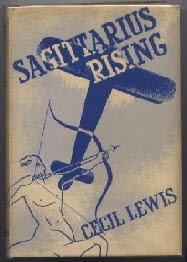 Davies 1936. Cpt. RFC 1915 - 1921 with 3rd, 4th, 56th, 61st & 152nd Squadrons. Considered by many to be the best of the Flying memoirs. The original ed. is hard to find but it has rarely been out of print.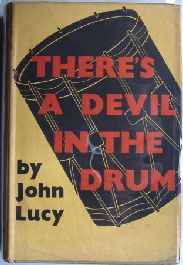 Faber 1938. A poor boy from Cork who joined the Royal Irish Rifles before the War. Fought throughout the war. Witty & understated but often intensely moving, particularly when describing his brothers death. A legendary rarity in its jacket!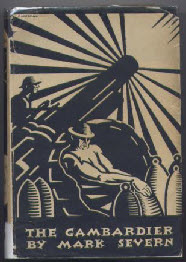 Benn 1930. (Frederick Lushington).Major in Royal Garrison Artillery he was Edward Thomas' Battery Commander.
As much a favourite for its stunning jacket as anything else.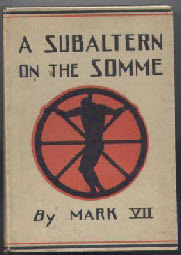 Dent 1927 (Max Plowman). 10th West Yorks. One of the most important memoirs of disillusionment, although even Cyril Falls concedes that his description of the trenches in winter are among the most vivid that has been written.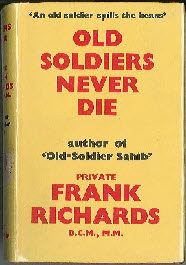 Faber 1933. Private 2nd Batt. Royal Welch Fusilliers. The definitive other ranks memoir much re-written by Robert Graves. Richards was present at almost every major action on the Western Front.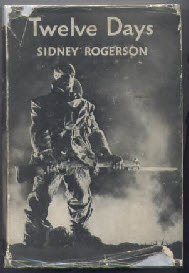 Barker 1933. 2nd West Yorks on the Somme in 1916. Liddell Hart says 'It recreats the normal atmosphere of a Battalion in War more truly than anything else I have read' See also his follow up 'The Last of the Ebb'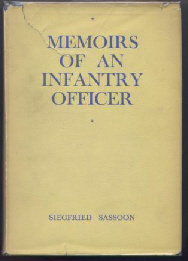 Faber 1930. Cpt. Royal Welch Fusilliers. Part of a trilogy which is one of the outstanding works of 20C literature. Autobiography masquerading as fiction. Probably the most satisfying read of them all.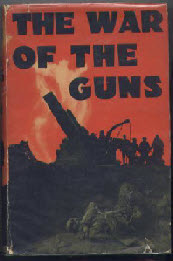 Batsford 1936. Signaller in the Royal Horse Artillery at Passchendaele & the Somme. Exciting, realistic & extremely well written. Illustrated with superb photographs. Re-issued in 1959 as 'Gunner on the Western Front'
My knowledge of post 2nd World War publications is somewhat sketchy. However several books have made a lasting impression, amongst which I would recommend:-
Arthur Behrend - As From Kemmel Hill. Eyre & Spottiswoode 1963
P. J. Campbell - The Ebb & Flow of Battle. Hamish Hamilton 1977
Frank Dunham - The Long Carry. Pergamon 1970
And perhaps more than anything else Martin Middlebrook's - First Day on the Somme the first of many oral histories but still unsurpassed.
The 20 most significant novels of the Great War
From The Novels of World War 1 : An annotated bibliography
By Philip Hager & Desmond Taylor. Garland Pub. 1981
Henri Barbusse - Under Fire. 1917
Vicente Ibanez - The Four Horsemen of the Apocalypse. 1918
Herman Broch - The Sleepwalkers. 1932
Louis-Ferdinand Celine - Journey to the End of the Night. 1934
Humphrey Cobb - Paths of Glory. 1935
John Dos Passos - Three Soldiers. 1921
Ford Madox Ford - Some Do Not. 1924
.. - No More Parades. 1925
.. - A Man Could Stand Up. 1926
Jaroslav Hasek - The Good Soldier Schwiek. 1930
Ernest Hemingway - A Farewell to Arms. 1929
Frederick Manning - The Middle Parts of Fortune. 1929
William March - Company K. 1933
Stratis Myrivilis - Life in the Tomb. 1977
Erich Remarque - All Quiet on the Western Front. 1929
Jules Romain - Verdun. 1940
Siegfried Sassoon - Memoirs of an Infantry Officer. 1930
Mikhail Sholokov - And Quiet Flows the Don. 1934
Fritz von Unruh - The Way of Sacrifice. 1928
Arnold Zweig - The Case of Sergeant Grisha. 1929